Festival Makeup Essentials
Posted On: 28/08/2015
By: Sarah Garvey
Festival season is coming to a close and we all have a spray tan and curly blow booked for the day before we go. Before you say that this is the most 'Scouse' preparation ever and surely festivals are about going with the flow/ embracing your inner 'crusty' there are two main reasons why it's essential to do this:
1. Tanned fat is better than white fat. FACT. 
2. The blow dry, when done professionally will have more staying power especially when put in pin curls for the journey down. A bit of dry shampoo and your hair should (hopefully unless there's a massive storm) stay pretty much ok. Once the inevitable frizz starts appearing towards the end of the festival, you can hope to embrace a beach-y , messy look by pinning up your hair and letting the last remaining waves create a messy 'up do'. However a good thing doesn't last forever so it's also best to bring a hat for Sunday and to shield your face from the harsh world of reality come Monday. 
As you intend to survive mostly on Haribo and cider for 4 days, in addition to having very little sleep make up is obviously a necessity. The key to festival make up is to take multi tasking products as you want to travel light. Also try and ensure that they contain sunscreen too as 4 days outside without an SPF really isn't great for your skin. As a general rule don't take anything to a festival that you can't afford to lose. With that in mind here are some cost friendly festival friendly products that won't break the bank if you drop your lipstick down the long drops! Eek. 💩
Festival makeup essentials
Face
Garnier BB cream+ blur. SPF 30 -
Available from Superdrug for £8.65 at the moment
. This is a multi tasking product that will bring any worn out festival face back to life. Impressively combining moisturiser, primer, blurring of lines and blemishes and SPF 30. This is your festival wonder product.
Lips
Bourjois Colour Boost Lip Crayon in 'On the Beach' -
£7.99 from Superdrug
. It's formula is like a balm but with just the right amount of colour pigmentation for the 'you but better look'. It's waterproof and contains silk hydrating properties so can be used like a lip balm for when my lips are dry. Given that my main fluid intake will be cider my crusty lip situation will be solved by using this. 
Lashes
Mascara - waterproof Is the only type you should consider taking to a festival. Not just because of the high chance of getting pissed wet through but because of sweat, humid dance tents and if you are like me over emotional tears at how much you love Glastonbury/never want to leave. My only choice for this has to be MAC Zoom Waterfast Lash. It promises to be a 'fast-to-act drama of creamy, velvety Zoom Lash in a tear/sweat/humidity/waterproof formula'. Good lad. 
Shine
Face powder. At a festival you dont want obvious heavy make up because 1. You will look soft and 2. There are more interesting things to be doing at a festival than buffing and contouring a sweaty face in your tent. Something like Clinique Almost Powder (
£24.99 from Boots
) is a great 2 in 1 with an SPF of 15. Ok this isn't budget, but it does include a mirror which you will need and well this mineral powder is just bloody gorgeous. It acts like a foundation if built up or will set your BB cream with just a little brush across the face. It controls a shiny face, covers blemishes and can be layered providing a 'no make up' effect or full on coverage depending on how much parting you have been doing.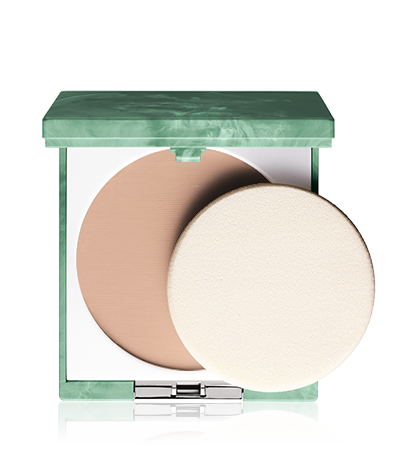 Eyes
Maybelline eye tattoo in pink/gold -
£4.99 from Superdrug
. It basically will not move and is a natural flattering colour. If you have green or blue eyes this makes your eye colour really pop. 
Glow
Bronzer. Im ditching the blusher and going for a matt bronzer instead. This can double up as eye colour and will add a natural but of colour to your face without being OTT. I recommend Rimmel Natural Bronzer SPF 8. This is a natural looking bronzer that I have been wearing for years. It's not got a hint of glitter to it and it's matt formula helps to control shine. Having added SPF is great for your skin and
it's really cheap at £5.99
, so even if you lose it/all your mates borrow it you can easily replace it when you get back. 
Cleanser & Moisturiser
You can't go wrong with Astral. The formula hasn't changed since the 50's and it's remained a celeb favourite for all these years. With a cotton wool pad you can clean all your make up and festival scuzz off and then use it as a moisturiser. Boss for when you're trying to pack light
and for £1.94 from Boots - can you complain?
The brows
We cannot forget the brows. Try a liquid brow tattoo.Wunderbrow formula contains a blend of hair-like fibers with specially treated pigments designed to fasten onto skin and hair. The fibres are then infused into a Permafix Gel that locks the natural color and fibers onto your brows - meaning you won't have to do your brows the whole time you're there!
Only £19.95 from Boots and comes in a range of colours.
I'm all packed and ready to go. I hope anyone else who is going to a festival this year has an amazing time, I know I will, and I'll be looking fab when I do... until the cider takes hold ha! 😜🍻
XOXO
Subscribe to our mailing list