6 DEAD EASY Xmas Cocktails That Anyone Can Master
Posted On: 08/12/2016
By: Scouse Bird
Making cocktails at home can be a bit of a minefield - the worst bit being figuring out what the hell to make with the ingredients you've got. Sometimes it's easier to just stick to vodka and tonic...
Don't worry though, we've got these dead easy Christmas cocktail recipes for you which will have you impressing whatever long lost family member turns up at your door this month...
What's your poison? Vodka, Gin, Flavoured Gin, Whiskey or Rum?
This uses the super smooth (and pretty) Skyy Vodka:
Can't go wrong with the Appleton Estate signature blend...
And what flavour is more Xmassy than mulberry? Boodles Mulberry to be precise.
The band behind the most Christmassy song brings you the most Christmassy whiskey... Triple-distilled and aged in bourbon oak casks for three years and a day, The Pogues Irish Whiskey has a warming aroma of malts and cracked nuts.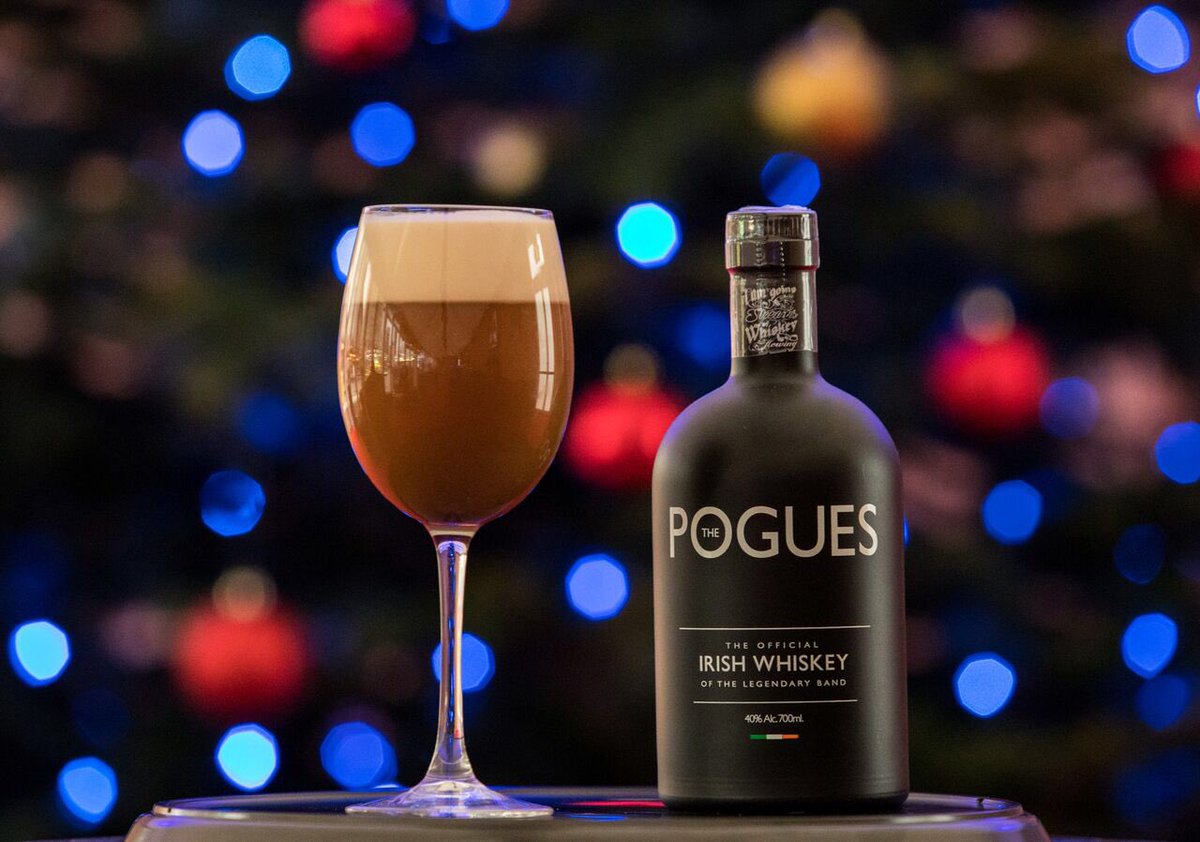 The Pogues Irish Coffee
Ingredients (single serve): 25ml The Pogues Irish Whiskey, 300ml black coffee and 50ml pouring cream.
Method: Add the shot of whiskey into a heat-proof glass with the black coffee and stir (sugar is preferable to help the cream float to the top).  From a jug with a good spout, pour your pouring cream over the back of a teaspoon until it fills the surface of your coffee to the rim of the glass.
Where to buy: The Pogues Irish Whiskey is available in 70cl bottles from online retailers including Amazon, Drinksupermarket and Master of Malt for around £30.
It's a Scouse gin for the Scouse people (but in all honestly, we'll let anyone from any geographical location have a sip, it would be too mean not to seeing as it's the best gin going).
Liverpool Gin and Tonic
Ingredients (single serve):  25ml of Liverpool Gin, 200ml of Franklin & Sons Natural Indian Tonic Water, watermelon and juniper berries
Method:  Mix the gin and tonic and garnish with a slice of watermelon and three juniper berries.
Where to buy: Liverpool Gin is available from drinksupermarket, Amazon and The Whisky Exchange from £44.95, 70cl.
Remeber always drink responsibly; delete your exes phone number before hitting the bottle.
XOXO
Follow Scouse Bird on Instagram
Subscribe to our mailing list