Didn't get Glasto tickets? Try a small festival next year instead. They're boss.
Posted On: 06/10/2015
By: Jane Gillespie
Don't be too devoed if you didn't get Glastonbury tickets, small festivals are boss too…
Just as the sleeping bags, tents and wellies head to the loft to hibernate for another winter, our newsfeeds are filled with smug/moany bastards gloating/crying about Glastonbury.
If you didn't get tickets, don't be too upset. There's plenty of other festivals to choose from, and I'm definitely not talking about Leeds or V. Here's my guide to why small festivals are also boss…
Size isn't everything
Big festivals do what they say on the tin. Boss band tents, massive choice of food stalls and headliners to remember (unless you're likely to have drank too much, or been so times they all merge into one…)
I'll never forget the giddy excitement the first time I saw 50 million tents all pitched within an inch of each other. However, they were also the festivals where we got robbed, someone threw a poo on our tent and spent at least 3 hours a weekend lost. Smaller festivals are friendlier, the tickets don't cost an arm and a leg and no-one's throwing bottles of wee anywhere.
Less is more
Obviously, smaller festivals are smaller, which means nipping back to the tent for a bevy refill, the loo or for food doesn't take hours, and you can arrange to meet people without feeling like you need a orienteering degree. Less walking = happy feet, which you'll be grateful for on day 3 when you're suffering from a severe case of blisters and welly leg…
Less pressure to see stuff
Smaller festivals are less likely to have bands you've heard of, and more likely to have headliners you're not arsed about (although Kendal Calling had Snoop Dogg this year) – and that's beauty of them. Having no plan of who you're going to see each day means you're more likely to accidentally discover bands, or a whole music genre, you had no idea existed. Also, the crowds are smaller, which means you can actually see the stage and without getting the life squashed out of you with a tall nobhead's elbow in your face.
Learn new skills
Yes yes, all you smug lot at Glastonbury don't have to go through the charade of smuggling alcohol from tent to stage, but what you don't realise is you're actually missing out innovation skills that could take pride of place on your CV.
Camel humps in your hood, hip flasks in your bra, vodka pouches in your wellies – the creative smuggling possibilities are endless. On the other hand, unlike V and Leeds, security in smaller festivals is less stringent, which means less faff (either that or they really do believe my hidden alcohol filled rucksack really is a hunchback…)
And anyone wishing to brush up on their fancy dress skills should get themselves down to the Saturday of Kendal Calling! It's a great chance to act out your childhood as a cast members of Peter Pan, the Flintstones or the Scooby gang… 
And if you've never been to a festival… try it! Small festivals are a great starting point for newbies.
Advice for festival virgins
Prepare well, but not too well…
I'm not advising taking no clothes at all, (we once had a friend who believed in 'nature's wellies' and then attempted to make his own shoes out of paper plates and masking tape, which did not last more than 10 minutes), just don't take too much shit, it's a long walk from the coach/car to the tent, even in smaller festivals. You only need 3 days of clothes, the rest is taking up vital alcohol space in your bag.
Don't take stuff you like:
Bigger festivals also attract bigger nobheads, some of whom want to you rob you. Don't take anything you'll get a bollocking for losing – my mum was not made up when I came home from Leeds without my entire makeup bag (full of brand new well-done-you-didn't-fail-your-A-levels designer makeup).
I was able to massively guilt trip my dad into lending me his camping chairs after my more grown up little sister brought all 4 home from two festivals… (I came home with 1 broken one… sorry dad, they're not, and never were, still in my friend's garage…)
Stay safe
Much like don't-cook-drunk advice you get when you move into first year halls, 3 teenagers cooking noodles off our face in a very flammable tent at 3am is quite possibly the stupidest thing we've ever done. (I've since given up camping stoves altogether: beans from the tin, cheese butties, crisps, Hobnobs and Percy Pigs are a good festival 5 a day – embrace your inner fat bitch, festivals are not the time for classy scran).
Talking of staying safe, there were four ambulances at Kendal Calling this year and someone died. The official advice is don't buy drugs, but definitely don't by drugs off a stranger in a field. For fucks sake.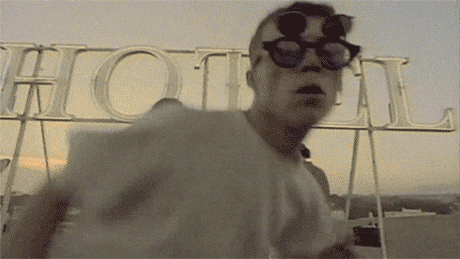 So there we have it! Don't be too devoed if you didn't get Glasto tickets, there's hundreds of smaller festivals on offer with something for every music taste, budget and drinking desires. You've got winter do some googling and decide which ones you fancy! 
XOXO
Jane
Read our guide on Kendal Calling and our top Festival Hacks
Subscribe to our mailing list